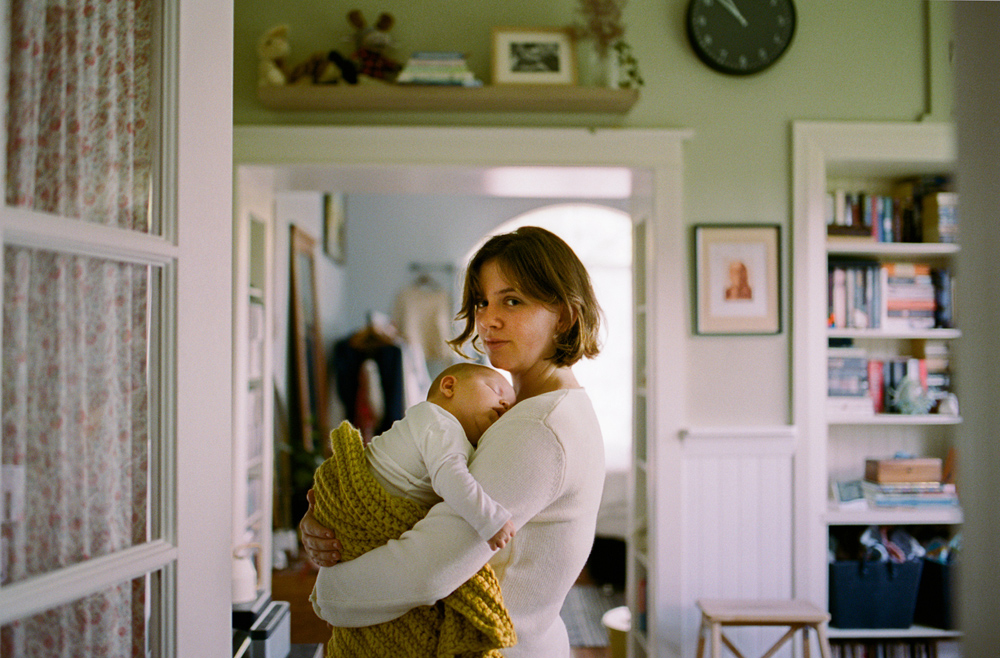 It's no secret that photographing families & in particular mothers at home is one of my favourite things to do & when I get to do that on film I am even happier <3
The longer I document families the more I am drawn to making simple portraits that do not bow to fashion trends or editing fads. I want to make images that will stand the test of time, that encapsulate a feeling for those people in that moment & that have the power to transport them back when they look at them in years to come.
Emily was completely on board with this. I hope she sees how beautiful she is as a mother, embracing these early days, rolling with the highs & lows, knowing it is all so fleeting.
The grain is good & if you want to make some beautiful frames of your own shoot me an email & let's make it happen while you can still hold those little people in your arms.